Notorious (Unrated Director's Cut) - George Tillman Jr.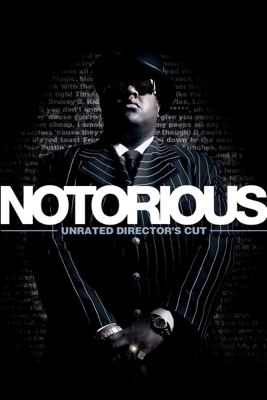 See more of the life and times of The Notorious B.I.G. in this special Director's Cut version! More Controversy. More Music. More B.I.G. Notorious is the story of Christopher Wallace who, through raw talent and sheer determination, transforms himself from a Brooklyn street hustler to become the greatest rapper of all time, The Notorious B.I.G. This story charts his meteoric rise to fame and his refusal to succumb to expectation. Produced by Voletta Wallace (BIG's mother), Wayne Barrowman and Mark Pitts (BIG's managers), Notorious challenges us all to redefine our notion of what is "The American Dream."
© © 2008 Twentieth Century Fox Film Corporation. All rights reserved.